Math Tutoring Services for K-12, College, and Adults
Need math help? Let us help you find reliable math instructor. Our company is specilaized in math home tutoring match making services in the state of CT and NY in Fairfield County and Westchester, New Haven county areas. Our instructors can come directly to your home and tutor your children/ students math subjects. We also have instructors who can teach college level math and adults.
Topics our Math instructors can cover
Elementary
Math Help
Adding
Multiplication
Substraction
Division
Decimals
Percentages
Common
Denominators
Fractions
and more
Trigonometry
Prep
Conic Circles
Angles
Theorems
Sin, Cos, Tan
High School and
College
Trigonometry Help
Functions
and more
Algebra Help
for students
Pre Algebra
Basic Math
AP/Honors
Algebra
Intermediate
College
High School
Algebra
Advanced/Linear
and more
Calculus
Study Help
Pre-Calc
Calc 1, 2, 3
AP
Honors
Advanced
Business Calc
Differential
Equations
and more
Geometry Help
and test Prep
Basic
Analytic
Plane
Eucledean
Solid
Coordinate
AP
Honors
Geometry Help
and more
Statistics Help
Elementary Stats
AP, College
Graduate Probability
Combinatorics
Sample Space
Permutations
Combinations
Factorials
and more




Location and Math Tutor Pricing for Fairfield County Connecticut Residents

Math tutoring takes place at home, public library or starbucks, or alterantively online. Pricing for hourly rate depends on qualification and educational experience. Some tutors are certified teachers, some subject experts. Our subject matter experts also offer discount packages, helping parents save money on their expenses. Even if you live in Greenwich, Norwalk, Westport, Weston, or Wilton our tutors can travel to these locations and provide high quality Fairfield County academic educational services.
Math Tutoring Online or in person for Fairfield County Connecticut Students!
If Math Private Math lessons too expensive, Why not try our Online Self-study Math Materials?
In addition to our Math Study Guides we also provide Online Math Tutoring over Skype or in person. This is a great alternative for students on the budget who can't afford private tutor, or if perhaps no local expert being available or any other reasons such as, subject that you need help with requires extreme level of advanced mathematics help. Either or we got you covered! We have expertise in academic subjects such as Algebra, Geometry, Pre-Calculus, Trigonometry and many other mathematics subjects.

Find Affordable Math Private Tutoring Help in Fairfield, CT
Let us help you Find affordable mathematics Help in Fairfield County and city, CT,and get the help you need to achieve in math class. With the assistance of our algebra, geometry, calculus, statistics tutors in nearby Areas of Trumbull, Stratford, Milford, Darien, Greenwich, New Canaan, Bridgeport, Stamford math students at every level (elementary through college) can receive invaluable private instruction outside the classroom through in-person or online math tutoring.
We also service neighboring Westchester county NY. Need Algebra Help in CT? View our Algebra tutoring service CT page.
Math is easy as 1, 2, 3 with our Test Prep Study Guides
Mathematics Help for New Canaan CT Students

Prep for Algebra, Geometry, Trigonometry, Pre-Calc
Great supplementary study for k-12, college students
Mathematics Teaching Certification Test Prep Help
Math for Home Schoolers! or students on the budget!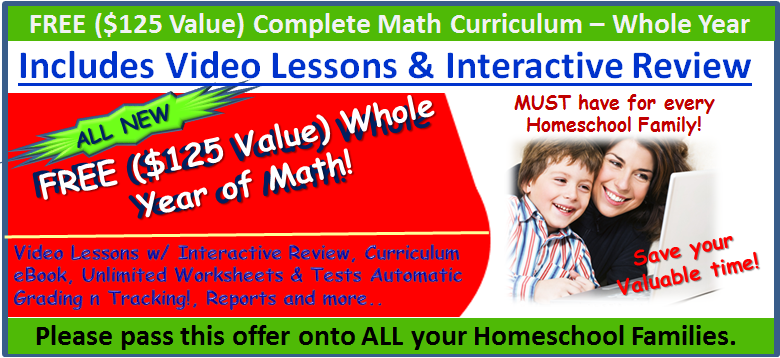 We realize that Fairfield County math students may simply not be ready for online or local home tutor or perhaps do not have enough money to afford private 1 on 1 local or online tutor, and simply looking for more affordable supplementary interactive type of math solutions in the form of organized math curriculum that can help students excel in school, while simultaneously reducing expenses.
Tutoring Services, LLC specifically partnered up with another company who specializes in math curriculum to deliver such video based interactive math lessons and keep education prices affordable. Especially useful for home school children in Fairfield County CT who need to study on their own, this type of organized study material that is offered, is much more organized then Khan Academy has very good looking intuitive lessons and parents of many children love it.
Especially if you have more then one child this can be great method to supplement your children mathematical set of expertise. The interactive video math lessons are designed to be as suplementary method of learning, but definitely should not be used as the only method for preparing your children in math subject. It is in fact much more attractive in pricing then local math tutor or online math tutor and is great for Fairfield County parents who simply can not afford expensive home tutor or even online math tutor.
The math program does have great interface, beatified consistent explanations, and is not just compliation of random tutorials like you see on other FREE sites like Khan Academy. Hence form that perspective we think it can be great supplementary study aid. This program is perfect for self guided math learners, simply place your child behind computer and have him go through all the lessons. Obviously this program lack flexibility to ask tutor questions or fails to provide individualized attention that you would get with online 1 on 1 tutor or private home tutor, but nevertheless it's much more affordable, much better quality then any other free resource you see out there and definitely can be greatly supplemented with other services provided by Tutoring Services, LLC such as 1 on1 online math tutoring, and private math home tutoring.
Just to give Fairfield County parents an idea of how great this product is, consider the following math learning methods.
Method 1. Local on one Math Tutoring in Fairfield County CT
Method 2. Online Math one on one Tutoring for any student in USA
Method 3. Self Guided + Interactive Math Learning for students in Fairfield County or USA or even other countries.
Method 4. Hybrid Math Learning intercombination of all resources.
Now let's put a rating scale on all 4 methods in terms of quality, affordability and learning effectiviness and how well method is aligned with school curriculum goals.
Method 1. Local one on one Math Tutoring in Fairfield County CT

Two Types
Type 1. Traditional Math Tutor
Type 2. Hybrid Math Tutor (Local + Online in 1 Tutor)

Method 2. Online Math one on one Tutoring for any student in USA
Method 3. Self Guided + Interactive Math Learning for students in Fairfield County NY or USA or even other countries.
Method 4. Hybrid Math Learning intercombination of all resources
Local Math Tutoring Quality on scale from 1 to 5 where 1 is lowest quality and 5 is highest quality in Fairfield County CT
Type 1. Traditional Math Tutor

Quality of local math tutoring is much better then online, providing all of the other factors are equal. Local math tutoring provides 1 on 1 individualized attention for students in Westchester County NY hence it's much better then online math tutoring or self guided approach, simply because tutor is sitting next to student, and can quickly identify weak links in student's math area of expertise, and keep student more focused, review math homework assignment and see student's responses in real time and make recommendations of how to improve student's answers or how to answer questions properly while making sure student understands the concept. Hence we give quality value for the 2nd highest potential learning effectiviness of a 4 to Local Math Tutoring learnng method.
Traditional Local 1 on 1 Math Tutor is more expensive then online math tutor, or more expensive then self guided study guides, However tradtional math tutors typically rely on material of students that students use in school such as math homework worksheets or student's math book, and rarely go above and beyond traditional methods of math teaching other then to use plain pencil and paper with tutor's own book as additional reference method. Local Fairfield County Math Traditional tutors are typically retired teachers or adults or subject matter experts or college students as well. Traditional Local 1 on 1 math tutors do not use any type of specifically crafted Math tools to deliver their learning instructions.
They are not in anyway trained or guided by Tutoring Services, LLC on how to use math tools and simply do not provide any type of flexibility for local tutoring sessions to be recorded for further review, neither do they have method to reinforce student's knowledge and by being able to assign homework questions which can be reviewed by tutor to see how well student is doing to get a better understanding on how far behind student really is.
Traditional Math Local Tutors are less expensive then hybrid math tutors (tutors who teach students math locally or at home, but also leverages online whiteboard to deliver math instructions) and more expensive then online math tutors.
Traditional Math Tutors are harder to find then online math tutors especially for specialized math subjects.
Traditional method of math tutoring has been used by many generations and is still being used today. However there is a new approach 21st century approach to learning that makes traditional tutoring less attractive to parents of Westchester County and Fairfield County CT. So what approach is better then simply traditional method of local home tutoring? Our answer is Hybrid Math Tutoring approach which is Type 2 of a local 1 on 1 math tutor.
If local one on one traditional Math tutor is ranked as number 4, what is ranked highest?
We are glad you asked, after all wouldn't you want whats best for your children and what's better then a local traditional math tutor? Our answer is. Hybrid Math Tutor
Type 2. Hybrid Math Tutor. First of all what on earth is that? Good question we are glad you asked. Hybrid Math Tutor is the type of tutor who utilizes intercombination of specifically created mathematical tools neatly created by Tutoring Services, LLC company with intercombination of any other study mathematic materials that tutor sees fit during the tutoring process.
Mathematical study material such as student's printed homework assignmnet, school's book, or tutor's own math book or any other outside resources that are usefull during math lesson, and is something that tutor would use anyway during traditional type 1 based mathematical tutoring, however the key difference here with Hybrid Math Tutor, is the fact that tutor uses as a supplementary math learning method for training specfically crafted mathematical whiteboard, neatly designed to allow tutor to explain mathematical concept to student with ease
In addition to using intercombination of mathematical whiteboard during math tutoring lesson hybrid math tutor may also assign student math homework for student to answer on their own and be able to see during next lesson if student spent any time answering homework questions and what questions student got wrong, and reinforce student's knowledge during next lesson.
Another kewl part about hybrid math tutors is that math tutoring session optionally can be recorded for further review by the student, and student can review recording at a later time. This is optional feature that we provide to parents. To read more about our hybrid math tutors visit our Westchester County tutoring sister stie.
Online Math Tutoring on scale from 1 to 5 would have to be valued as 3, simply because it still is one on one type of tutoring, providing individualized attention and making it easy for student to ask questions using already existing 21st century tools. However students who work with online students are less focused, take process of learning less seriously, however they are reinforced with reliable math knowledge of the tutor, can still take picture of their math problem over IPAD or Microsoft Surface Pro table or Android device or Tablet based PC with camera and Mic and still get the help from the tutor still learn from the tutor concepts still be able to share worksheets just like with local tutor.
However technical barrier between tutor and student is still an issue in some cases, and due to many incompatible technologies that exist out there, online tutoring still has some limitations. However using online tutoring makes it easy for student to understand problems by leveraging diagnostic homework assignments where online tutor can check student's work and being able to get critical knowledge to advance further.
Plus Online Tutoring in real time can give student flexibility to get school homework reviewed, discuss any school related questions and help student in general get better grade.
Self Guided Interactive Math Learning Concept is rather different but affordable, it's designed for home school students or any other students who need help in math, by being able to review lessons interactively still have diagnostic method of tracking progress and still be able to gain critical understanding, and stay ahea of other school team mates. It still is a high quality type of method but from the perspective of learning effectiviness we give it quality value of a 3. This method is flexible for students who simply want better grades, and willing to put consistent time into learning, and great for parents with multiple kids who want to enroll them into this program. However we would have to give learning effectiviness score of a 3, simply due to the fact that although it can provide great learning effectiviness, it's not as good as real human interacting with the student on 1 on 1 private basis.
Hybrid Math Learning tactic is the best Tactic that you can do for your child as the Fairfield County and we give it score of 5. Simply because this method intercombines both self guided learning tactics and online math tutoring tactics, and local.
How does Hybrid Math Learning work for my child?
Step 1. We match make you with local Fairfield County math private 1 on 1 tutor
Simple, you contact our Tutoring Services,LLC company we help you get matched with a local Fairfield County tutor, you tell us your price budget we do the rest, you can buy affordable math tutoring packages directly from local home tutor's profile, we keep all the accounting done for you, all the pre-screening, and even optionally if interested let you meet with the tutor over our video whiteboard pre-screening tool, giving you the parent flexibility to get to know who you are going to be working with, who shows up at your home, how much money they will charge you and best of all see if local Fairfield County Math tutor makes sense for you or not. If we can not find a local tutor in our database of tutors we simply notify you provide you with alternative options.
Options range from us continuing to search for your tutor, or helping you get matched with online math tutor alternatively, or even referring you to our sister site which is full of independent tutors, who work on their own with no match making recurring comission fee involved, however such tutors are not managed by us and can charge more or simply not be held accountable for their actions.
Step 2 We match make you with Online Math private 1 on 1 tutor
We match make your son or daughter with online math tutor, where similarly like with the home local 1 on 1 tutor, we also show you candidate with packages, where you can buy tutoring discount packages all from a single company, no need to jump around across different companies, our company specializes in both local and online tutoring. We send you profile of online tutor or cross comparision of multiple tutors for you to chose from. You can similarly optionally meet with online math tutor, just like local tutor face to face over whiteboard for 15 mins and decided if the tutor is right for you.
The unique concept about our online math tutors is that they would have the tools to teach students online, all the math tools, that no other company in the world can provide, tools ranging from optical character handwriting recognition, allowing students to convert hand written input using Surface Pro stylus into real math symbols, providing student with step by step solution explaining specific equation, rulers, protractors, grid papers and many other components that other companies simply do not have or bother having, due to the fact that the field of mathematics is very narrow, however since our company focuses on both tutor match making for local and online tutors as well as study guide creation we are able to leverage these tools to minimize costs, and therefore able to deliver such mathematics solutions to students.
Not only do we have math tools that help students and teachers write math equations, interact with one another over video but we also have social media platform Facebook.com/MathTutor and many math sites helping us recruit tutors faster, while keeping our tutors busy responsible and accountable for their actions. Plus parents can gain access to whiteboard recordings of each lesson giving great flexibility for students to review 1 on online tutoring for later use, something that can't really be done with home tutoring. Hence maximizing your son's or daughters learning effectiviness in mathematics even more.
FYI if you are interested in seeing just some of the features that our math whiteboard offers, check it out here, and feel free to contact us to have your child residing in Fairfield County to go ahead and get matched with one of our online math tutors.
Online Math Tutoring for Faifield County CT Residents
Contact us today to help you get matched with one of our online math tutors if you can not afford local math tutor in Norwalk CT. Creator of this Whiteboard Solution is DBA Binary Fusion if you are a company and like similar solution integrated we can help
Step 3. We refer you to buy Self Guided Math lesson
We sell you one of the packages for interactive self guided math video courses, and help your son or daughter or multiple children in your family learn math for affordable price. This will keep the students going, reinforcing concepts in mathematics and learning concepts faster, seeing mistakes they received and getting reinforced automatically with relevant tutorials based on the self guided video interactive course in the form of tests and worksheets compiled neatly together to provide effective process in learning. Note it's not going to answer student's questions like real tutor would, but it would be more affordable and something to keep your kids busy, while making sure they get adequate knowledge for fraction of the price of a tutor! However, studying with out a tutor will not be as effective as with the tutor.
What if i don't like any of the Math learning methods.
If you are thinking we are tring to sell you something, and you are still not convinced, and do not want to buy self guided interactive math course, then feel free to visit our studyguide.net/mathematics site to see other resources, see their prices and make decision on your own for what is best for your child. However what we described here with hybrid approach we believe is the best option. You can also visit our math books sites, if everything else fail, studying from simple math book which you can buy from cheapest book store or students directly in Fairfield Campus can also be an option, however books are not as effective as interactive self guided video lessons in math, hence do not expect the same quality, however feel free to check our http://www.usedcollegebooks.net/academic-books/mathematics section and help us save the environment by reusing old math college textbooks.
How different is Tutoring Services, LLC really compared to any other math companies in CT and NY?
Well, answer is simple we provide actual solutions for higher math learning effectiviness, and can care less if someone buys a tutor from us or not, other company's revenue model is to simply sell parents and students tutors, we do not solely rely on that concept like many other tutor match making companies do, our goal is to provide affordable math education, regardless of what solution you buy. We are partnered with variety of companies who are strategically aligned to help us make concept of affordability a reality. We do not specialize only in tutoring match making and take comission clap our hands and run away. This is what other companies do plus charge parents outrageous fees for simply acting as the middle man, what we provide is a full solution full educational progress and yes we charge comission fee, but not because that is our only method of revenue like it is the case with other companies, but because we want to provide higher quality service and better affordable educational solution.
We dare you to go out and take a challange to see if you can find any other company in Fairfield County who offers anything remotely close to what we offer. Most of the parents who contact us, tell us they will think about and call us back, and most of them do, after realizing that there is no company like Tutoring Services, LLC anywhere near Fairfield County CT or Westchester County NY. In fact no where near posibly in the whole USA.
Reasons for that include robust network of sites that we created to reduce our fees to minimum numbers. Something that other companies don't bother doing. Meaning all other tutoring companies have single site, and do not bother even having multiple sites, resulting in higher costs and higher agency comission fees. We on the other hand leverage intercombination of different tutoring sites, with different business structures in combination with pre-screening background check practices, and test prep resources, giving us competitive edge over any other tutoring company in CT or NY.
Why we are better in math match making service than any other sites you see out there in Westchester County NY or Fairfield County CT?
Forget other sites that give Mathematics tests to their tutors which they can cheat on and be certified in 100 subjects at the same time show up at your Westchester County home and not provide real educational value for your child the value that every parent should be looking for especiallly if they want what's best for their kids, forget sites where tutors show their teaching styles using videos, but do not show any information about grade levels and how comfortable tutor is in regards to teaching specific grade level student.
Why having Math Instructor come to your home in Fairfield County CT is better then having children sent to math learning center?
Reason #1. In learning centers students are mostly taught in groups and do not have much individualized attention to offer to your son or daughter?
So the question here should be, do I as the parent want to have my son or daughter have individualized attention or not Yes or No?
If you answers Yes then learning center in 95 percent of the cases is not the right for you.
Reason#2. You must drive your kids to the learning center to do math.
So the question here should be as follows, do I as the parent have time to drop kids off in learning center, spend time driving only to receive mediocre level of tutoring based on group sessions Yes or No?
If you answers yes and you are ok with driving your kids, then learning cetner maybe good possibility for you.
However learning centers tend to not care about specific school curriculum what is being assigned in school and how to tailor algebra homework assignments based on school curriclum. Some claim they do, but in reality, most of the time they use one size fit all model when educating children which does not work for every child.
Top 5 Reasons for Westchester and Fairfield County Parents to Use our Math Tutoring Services, LLC as the agency to help with the match as oppose to searching for Tutor on Your Own!

Learn Fun Math in Fairfield and Westchester County CT | Fun Math Program for kids and adults!
Whether you are interested in simply preparing for college or simply taking advanced acceleration math class online, we have math experts who can help you or your son or daughter with academic studies. We can help students who are either elementary, middle school, high school, college or even adults to get the gist of Math and stay ahead of their own school peers.
What Topics do our Fairfield County CT Tutors Cover in Math
LInear/Quadratic Equations

Limits

Continuity, Functions,
Derivatives/Integrals
Conic Sections
Logarithms, Exponential Functions
Factoring, Substitution, Numerical Tricks
Completing Square
Major Theorems
Fractions, Addition, Substraction, Multiplication
and More!
We cover the following School Grade Levels

Grade 1,2,3,4,5 Math Program for Kids
with the Private Tutor at Home!
Elementary Basic math tutor can
help students finish their math homework,
Use fun and engaging Math exercises.
check student math algebra and geometry homework,
identify repeated errors in your mathematics homework, & Provide remediation.
Help students focus and prepare for Algebra Test
Provide student Math Drills and Exervices for their Grade Level
Follow closely Common Core standards for math to ensure cohesiviness
Example of Math Questions drill exercises we offer
Name: _________________ Grade Level 2 Date______
Tutor Name Teaching ______________ Subject: BASIC Math
Name of the School Attending: __________________
Correct Answers Score []/[] Example: 10/25 Correct Percent 40%
Worksheet is Powered By Tutoring Services, LLC Copyright 2015
At home Math Program for Elementary kids in grades 1-5
We offer 2 affordable options for Grade 1 through 5 students
Option 1. Use it or Lose Tutoring Math Program for Kids (everything included)
What is' included?
Self guided Math Prep + Online math Tutoring hours with minimum of 20 tutoring hours purchased per month available for student's use based on scheduling and availability of the tutor.
Option 2. Self Guided Math Study + Tutor by mail grading of homework
What's included?
Self Guided Math Prep with option for student to send their homework and get graded by tutor.
Use it or Lose it Math Program for Kids Details (Option 1)
Math Program intro
Don't want to hire a tutor and simply want to buy math drill worksheets and have your son/daughter go through drill exercises on their own, then have one of our online math tutors check their work? We have that option as well!
Don't want to hire a tutor and simply have babysiter sitting with kids, who can simply print out drill exercise and worksheets and hand them out to your kids during busy summer season and supplement your son's or daughter's knowledge in math? Or perhaps simply have your child get prepared before they head out to school in September and stay ahead of other school students, and not looking for a private tutor, but prefer rather more affordable option?
Overall Online Math Program Benefits
Much More affordable then private local home tutoring
No hassle of mailing out worksheets using UPS mail
Provide still flexibility of getting tutored by private online math tutor.
Provides flexibility to simply hand out drill exercies to your son/daughter or give it to your babysitter to hand them out.
Outsource your work efforts of checking if your son or daughter did their math homework to us.
Get dedicated instructor based on flexible scheduling agreeable upon both parties (tutor and student's guardian).
No reason to leave your home by driving to learning center.
Self Guided Math Program for kids works as follows.
Student Gets Set of Math Drill Exercises for students in their grade level based on common core standards.
Student gets schedule for when the exercies are due along with each section and topic for every drill set exercise.
Student completes exercises on their own, and submit worksheets back to us by email.
Our Tutors review worksheets make comments and submit back homework scoring to the student with their comments by email.
Progress report for how their son or daughter doing in math gets send out to parents, showing overall scores from major units and sections, topics.
For any questions that student wants detailed answers for student can schedule a session with the tutor online.
Each student gets 20 use it or lose it tutoring hours per month with the tutor and can schedule tutoring sessions with our online math tutor directly.
Tutoring hours do not get carried over, If 20 hours are not used during the month of enrollment, then any unused hours fee will not be reimbursed.
Students can enroll into multi-monthly program.
Students and tutors come up with their own flexible scheduling within each month.
Tutoring Sessions takes place online, with white board and desktop sharing, and tutor
What does Online Math program for Fairfield County CT Kids include?
Whiteboard, microphone and netcam which student can plug into their pc (optional if student doesn't have it, sold seperately)
Drill Exercise WorkBook with practice questions and answers, and homework worksheets
Each worksheet topic is for specific grade level, based on common core standards
Dedicated Online Math Tutor for solid 20 hours use it or lose it real time tutoring online period.
Work Schedule Syllabus for when homework worksheets are due.
Monthly Online Tutoring Math Rates for Fairfield County students are as Follows
Hourly rate depends on online tutor who will end up tutoring your son or daughter, some of our experts charge between $30 to $50 for online math tutoring. If student would like to save more money and buy package with 40 hours at 10% discount, such option is also available. If number of hours gets depleted during monthly month program period, student parent can purchase more hours. Entire monthly program cost at best case scenario will cost you $600 to $1000 per month, which is a fraction of a cost of dedicated private home tutor. It provides semi tutoring based approach, helping adults take most flexible based approach, save money on educational expenses and still ensure that their son and daughter doesn't fall behind in upcoming shcool year!
Self Guided Math Study + Tutor by e-mail grading of homework (option 2)
Math Program Intro
Do not want to spend money on online tutor? Do not want to spend $600 to $1000 per month on combination of tutor and self guided course? Does your child simply not have enough time for a tutor and simply want to study on their own? Then this option is for you.
Overall Self Guided Online Math Program Benefits
Much more affordable then private home or online tutoring
No hassle of mailing out worksheets using UPS mail
Provide still flexibility of studying on your own.
Provides flexibility for parent to simply hand out drill exercies to your son/daughter or give it to your babysitter to hand them out.
Outsource your work efforts of checking if your son or daughter did their math program homework to us.
No reason to leave your home, avoding long driving trips to learning centers.
Perfect supplementary for summer studying.
Self Guided Math Program for kids works as follows.
Student Gets Set of Math Drill Exercises for their grade level based on common core standards.
Student gets course schedule showing what topics will be covered within particular month.
Student completes exercises on their own, and submit math homework worksheets back to us by email.
Our Tutors review worksheets make comments and submit back homework scoring to the student with their comments by email.
Students can enroll into multi-monthly program.
What does Self Guided Online Math program for Fairfield County Kids include?
Drill Exercise WorkBook with practice questions and answers, and homework worksheets.
Each worksheet topic is for specific grade level, based on common core standards.
Course Syllabus showing what is covered in each month.
Pricing for Self Guided Math Program with Tutor By Email Homework Check
$100 Per Month Flat Fixed Fee For Math Subject
Yearly Curriculum Discounts available
15 % per Year Discount

Contact as at info@callmytutor.com to request your Math Program Kit for your son and daughter today!
Similar Math Programs in CT are available for other grade levels.
Grades 6 ,7, 8 Middle School Math for Fairfield county CT students
Grades 9, 10, 11, 12 Mathematics Tutoring for High School Students in Connecticut
_________________________________________________________________________________________________________

Math Subject Help in Trumbull | Stratford | Milford and nearby cities
What course do you need help with? Tutoring Services, LLC can help students find tutors for a variety of classes, including algebra, business math, geometry, calculus, and trigonometry. Once you find affordable math teacher , you'll get the math homework help you need to raise your grade and improve your understanding. A math tutor can
help you finish your math homework,
check your math algebra and geometry homework,
identify repeated errors in your mathematics homework, &
Provide remediation.
Help you focus and prepare for Algebra Test
College Math Textbooks for Students in Colleges and Universities
If you are attending Sacret Heart or Bridgeport University or any other nearby universities, you can take advantage of huge book savings, by being able to buy college math books directly from other students on Campus or simply rent them before your school year begins, help you save money and helping environment stay green Or Alternatively you can sell your math textbook to other student on campus and make some money as well. We are all about affordable education and reusing books and avoiding expensive shipping fees as well as expensive bookstore expenses is what we are all about. So why not check it out?
Our Algebra 2, Honors Geometry and Pre-Calc teachers can also answer any questions you may have and review material covered in your math class. They can help you prep for mid term and final tests too, as well as complete math projects.
Contact us today to thel you find reliable math tutor in CT.
As your math grade improves and your confidence grows, you'll be glad you did.